Account Alert
If you are the owner or administrator of this site, please Login now for important account information.

Not involved in the administration of this site? Please disregard this message.Please Click here to dismiss this alert.
FREESERVERS IS A UNITED ONLINE COMPANY
Copyright © 2016 United Online Web Services, Inc. All rights reserved.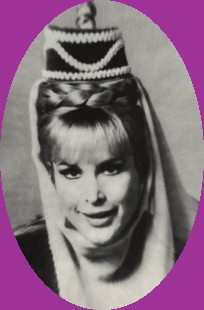 Hello, and welcome to my new Jeannie site. This site is entirely dedicted to the classic TV show "I Dream of Jeannie"; here, you'll find all the usual stuff, like an episode guide and an image gallery, and in addition to that you can buy Jeannie videos, books, and other Jeannie-related stuff!








copyright © 1999 Jeannie.TVHeaven.COM, all rights reserved
Jeannie characters copyright © 1965 Screen Gems, Inc. and Sidney Sheldon, all rights reserved.
The images and other Jeannie-related material used on these pages are for promotional purposes only. No shots from the actual show have been used.
WEB DESIGN by EUROPRO INCORPORATED
copyright © 1997-99 Europro Incorporated, USA; all rights reserved
No part of this work may be reproduced or transmitted in any form or by any means, electronic or mechanical, including photocopying and recording, or by any information storage or retrieval system, without the prior written permission of Europro Incorporated unless such copying is expressly permitted by Federal copyright law. This work is protected under the copyright laws of the United States of America and other countries. All trademarks acknowledged.